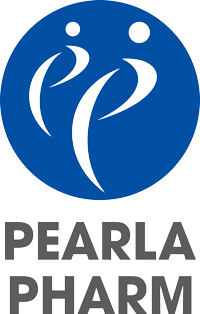 Brand Story
Naming Pearla was totally intended to reflect our beliefs and valuing our strategic objectives. The name derived from a Latin origin means precious. The co-founders of Pearla aimed to introduce a real value to the Egyptian community satisfying real needs, valuing all stakeholders and ensuring a Pearla real precious community.
company history
Pearla Pharm has been established since 2005 and specialized in the production of cosmeceutical & natural herbal products with high efficacy & high safety profile.
Pearla Pharm launched its first product "Pearla Cream" as a skin whitening & anti hyper pigmentation cream that made a great success in the Egyptian cosmeceutical market.
The product was recommended and prescribed by most famous dermatologists in Egypt.
2005

Pearla pharm started with 2 products

This was the time when we started our company. We had no idea how far we would go, but we decided to give it all we had. We opened our first office in Tanta city, and we started out with 2 products; Pearla Cream and Ora Fresh mouth wash .

Later in 2005

2 More new offices

After only 3 months , we decided it was the time for more power and availability. So, we opened Cairo and Upper Egypt offices .

2006

New product every 3 months

For the following 2 years; every three months, we added one new member to our products portfolio as Hi-forte cream , Anagen lotion , Novel vaginal wash in addition to some oral products as Brain vita capsules , New-vital & Holiday mix syrups .

2007

Exporting to Saudi Arabia

We signed our first partnership contract with Al-Sukeet agency in KSA. And our products met a huge success there.

2008

Exporting to Sudan

After our success in Saudi Arabia, we expanded our distribution to Sudan by signing a new contract with Al-Jazira Trading Co.

2012

Exporting to UAE and Qatar

That was done after our partnership with the famous MONRONE company.

2014

New agent in KSA

we partnered with Al-Musaed Al Tebby company in a 2 years contract. Currently AL-Ebtisam company and Al sarah agency are our official representatives in Saudi Arabia.

2015

New face in Sudan

We partnered with Al-Hilaly Co. as our agent in Sudan. A very respected and well known trading company.

2017

New Vision .. Expanding

Now, we have 30+ products locally and internationally. Our offices run by over than 150 employees. It is the time for a new era. An era defined by a new vision, new approach and fresh minds working together to define the bright future of PEARLA PHARM.